Plant Based World Expo, Europe at London Olympia in a Nutshell
The TAF Catering Consultancy attended "Plant Based World Expo, Europe" today at Olympia (London); Europe's biggest professional event; and only 100% plant-based one for foodservice, retail, distributors, investors & manufacturers.
Why? If you're catering for a workforce, through your own staff restaurant, we challenge you to ask: "do WE have what it takes to engage OUR people TODAY with plant-based menus (as a main focus rather than tick box)?" If the answer is "no", do take a look at our TAF's Top Ten Plant Based Takeaways for inspiration to re-imagine a culinary revolution.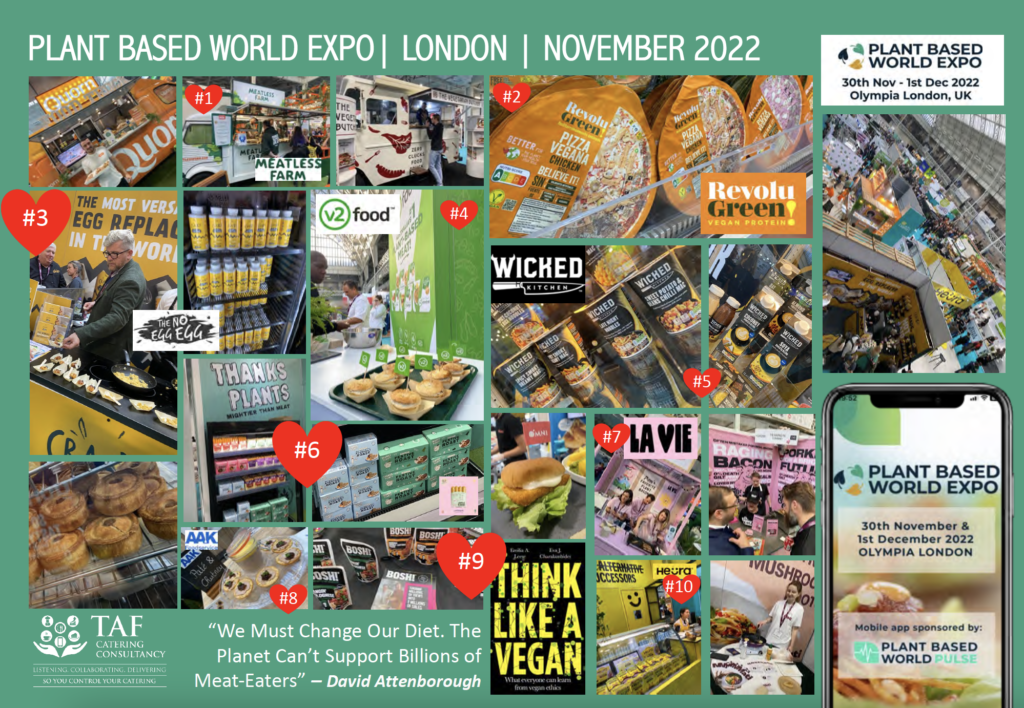 TOP TEN PLANT-BASED TAKEAWAYS 2022
With the Prince and Princess of Wales arriving in the USA today to award the 2nd annual Earthshot Prizes, in a ceremony set to bring together activists, policy makers & performers to celebrate the 2022 finalists and David Attenborough's 2020 rousing speech that told us: "We Must Change Our Diet. The Planet Can't Support Billions of Meat-Eaters" … now is time to act and if it's small steps, then so be it, as it's not someone else's problem! 
If you need support to take some SMALL STEPS but make a BIG IMPACT to those you feed every day, then do contact us.
Tracey Fairclough | Founder & Managing Partner | Email:
#PBWE2022 #workplacecatering#foodservices #contractcatering #plantbased #plantbasedfood