Yesterday we attended BITES Live 2019. Hospitality business leaders shared thoughts with us on challenges and opportunities within the sector. A lively thought-provoking day, the speakers addressed independent F&B businesses, well-known pub and restaurant chains, food retailers and consultants. The common goal: to be inspir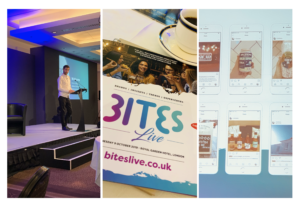 ed, gain valuable insight and exchange experiences.
Our Conference Highlights
1. Savanta | Top 100 Most Loved Eating Out Brands
The "Top 100 most loved eating out brands" were presented by market research company Savanta in a report, charts and a video shedding light and insight on consumer behaviour and what makes customers loyal to brands. NB. Their report, which we now have copies of, is due to be launched later this month.