COVID-19 | SPOT THE DIFFERENCE FOODSERVICE COMPETITION
FOODSERVICE RESTAURANT (OF THE PAST) VS FOODSERVICE RESTAURANT (OF THE FUTURE)
Yesterday, a NEW YouGov survey suggested that over 50% customers say they do not feel safe going out for food today. Remember how important this will be when your organisation opens its doors again for employees to return, post COVID-19, and you're the one responsible for foodservices and will the need to cater for your employees in the workplace again.
Competition motivates and drives people to excel, and enables people to learn and benefit from their strengths and weaknesses. | DR T. P. CHIA
SPOT THE DIFFERENCE
We challenge you to spot and list the 20 differences between our two TAF Corporate Workplace Staff Restaurant Serveries – one before and one post COVID-19 . Hint: Focus on the servery area and concentrate on what will matter, from the customer's safety perspective (given the survey's results).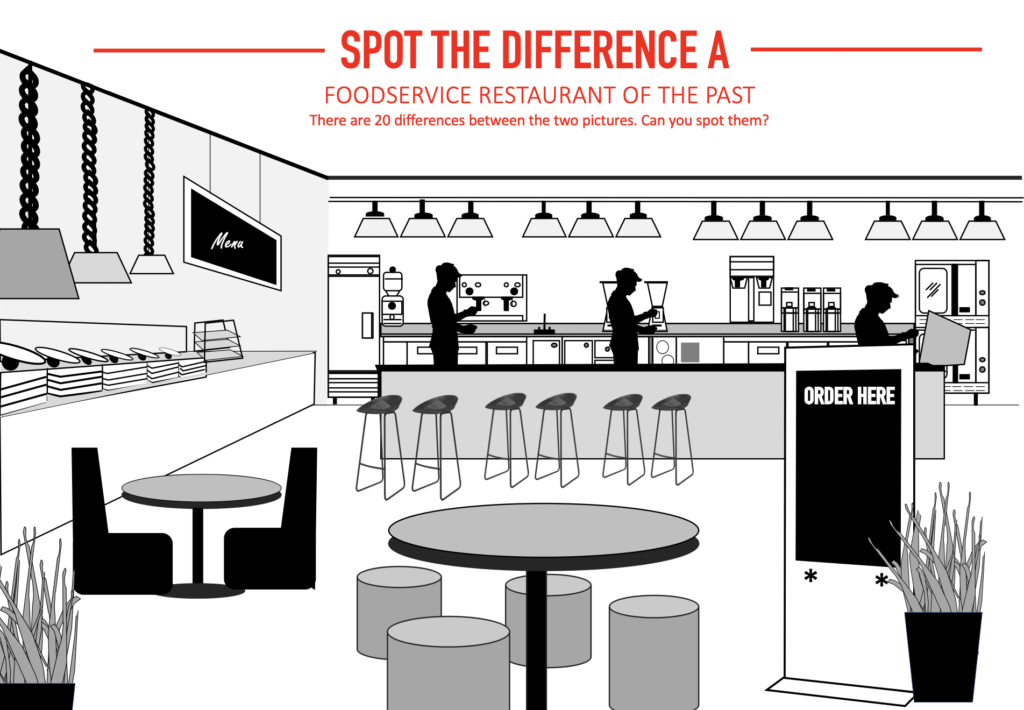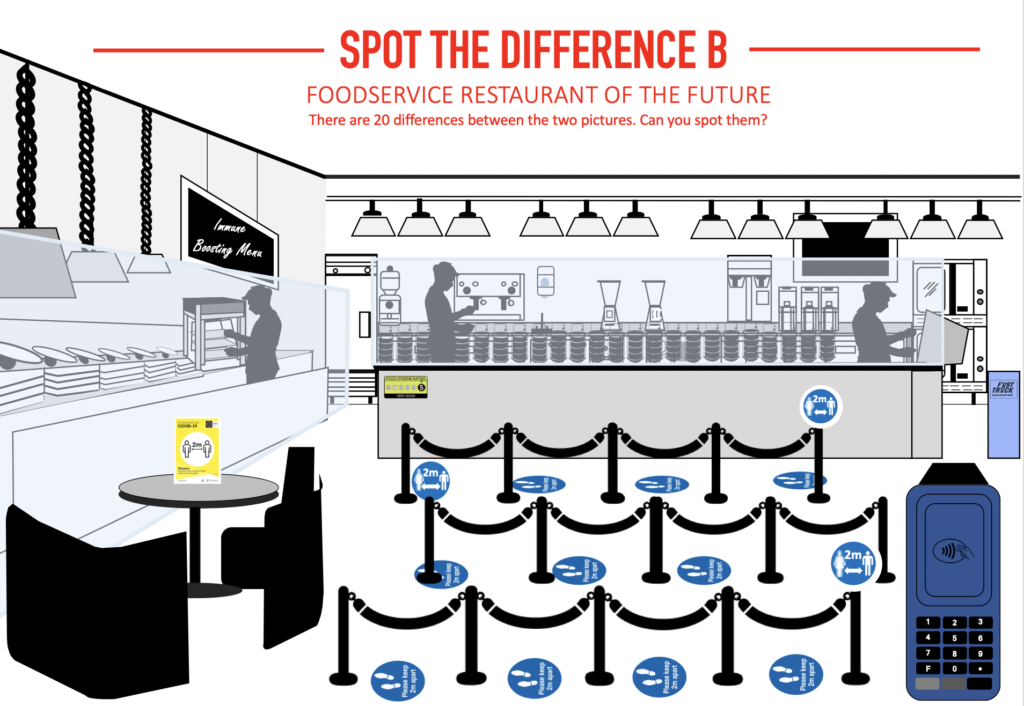 So how do you think you got on? Watch this space and we'll post the answers in a video on Monday.
For us, this is about challenging the grey matter, whilst in #lockdown!
WHY?
Why is this relevant for us? This little exercise is designed to inspire those in facilities management, contract catering and foodservices to think differently and to put yourselves in the shoes of your customers and address the question that will be of vital importance to them… WHY?
WHY will the people you are responsible for feeding every day, your customers, your employees – prefer to eat inside the workplace (and not outside it)? It's important to remember the role you will play in protecting your employees.
Best of luck, let us know how you get on and remember … stay at home, protect the NHS and save lives!
TRACEY FAIRCLOUGH | Consultant & Managing Director
If you're in Foodservices, Facilities, Foodservice Procurement or need advice on how to support a best practice approach to a whole new world of foodservices in 2020, to look at how to redesign your staff restaurant and virus-proof your foodservices post COVID-19 … Contact us TODAY at !
#caterers #hospitalityservice #foodservice #eventcatering #chefs #contractcatering #chefslife #chefstalk #contractcatering #hospitality #foodservice