COVID-19 | FOODSERVICE ADAPTING TO REOPENING | HOSPITALITY & CATERING NEWS
In celebrating VE Day on Friday, I sought inspiration from our post war time efforts which lead to my 1st article in Hospitality & Catering News article "Foodservice Adapting to Reopening".
CLICK here to go to the published article: https://lnkd.in/gGKczi8
Important to seek inspiration from history, esp. World War II where some 75 million people died. We had to rebuild our country 75 years ago; we can jolly well collectively do it much quicker with positive mental attitude today.
And if you don't believe in Boris… it might seem more fitting to reiterate our beloved Queen's Speech from Friday to the people of UK… "NEVER GIVE UP. NEVER DESPAIR."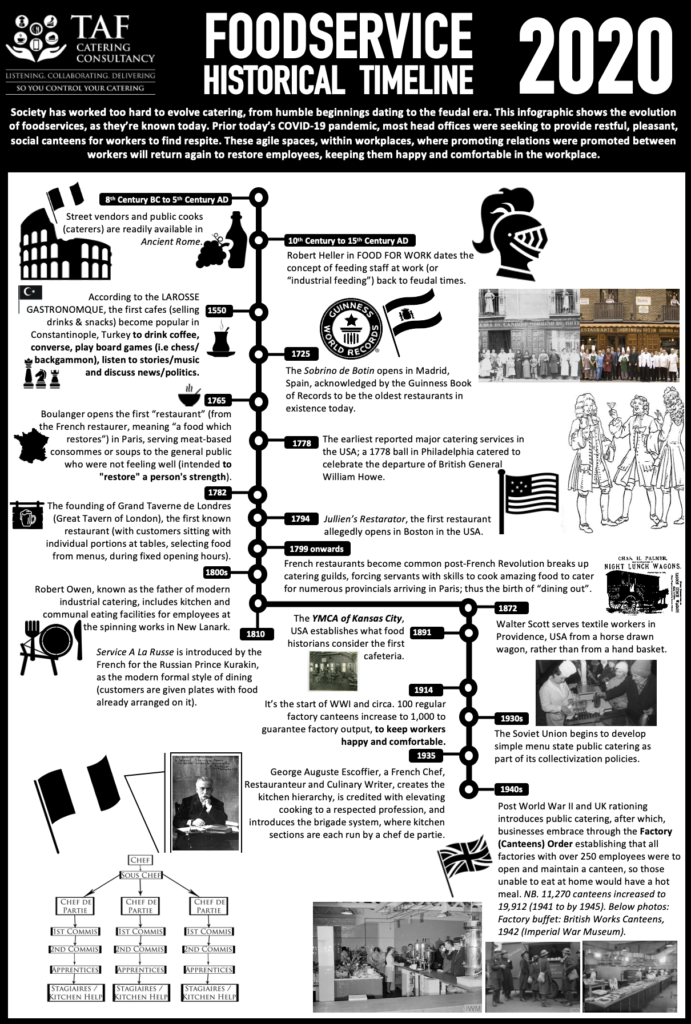 Celebrating victory in Europe on VE Day, we now need to come out of the pandemic with optimism, enthusiasm, collaboration, ambition and … drive victory on Coronavirus "VC Day".
Be strong #ukfoodservices and praise the fantastic efforts of UKHospitality, heed my words, foodservice will rise up to be more powerful than ever before! 
#catering #contractcatering #foodservices #eventcatering #caterers #restaurantmanagement #hospitalityindustry #taftalk