First Year Highlights for one of the UK Foodservices' Newest Catering Consultancies
What an absolutely amazing first year in 2019 for us at TAF as we reflect and celebrate (especially being touted proverbial new kids on the catering consultancy block)!
First Year Highlights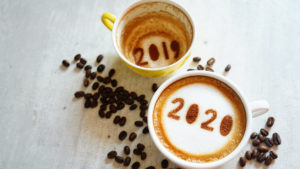 TAF's Top of the Pops highlights 15 of the projects we've completed:
5 MARKET REVIEWS (100% workplace catering)
500% Average SALES UPLIFT (after the Market Reviews we've completed)
3 Coffee and Café BENCHMARK REPORTS
10 Happy B&I Catering Consultancy CLIENTS (Facilities and Procurement)
1 KITCHEN DESIGN (in a London landmark building)
1 SUSTAINABILITY REPORT
30+ CATERER MEETINGS
33% Response rates from CUSTOMER SURVEYS
62,000 CUSTOMERS at client sites benefiting from better workplace catering
8 Leading CUSTOMER APPS analysed
10+ Industry-shaping EVENTS attended
1 Charity Ball SPONSORSHIP
1 JUDGING of one of the foodservice industry's most illustrious awards
1 Little Girl in Tanzania SPONSORED
1 MAGAZINE Feature
Enviable Corporate Clients | 
Our client list comprises some of the largest and most celebrated organisations on the planet (including law firms, insurance companies and technology organisations).
Excitedly Looking Ahead | 
Putting the successes of 2019 behind us, we're looking excitedly ahead and already planning our next 3 ambitious years (here's a hint of things to come… we have someone new joining TAF in January 2020!).
Fresh Independent Eyes |
Keeping true to our values is key. There's no grey area to being fresh independent catering consultancy eyes. Being 100% independent, our business depends on it.
Small Change BIG Impact |
"Small Change BIG Impact" is our philosophy to evolve client foodservices by driving cost savings, food & service innovations, customer app technologies and sustainability.
Alessandra The Great |
A high point for me, was Alex joining in June. She has a very particular set of skills. Skills she acquired over a long career. Skills that make her a godsend for TAF clients.
Client Feedback |
Client feedback is key for TAF and I've particularly enjoyed the feedback received from all our clients. In case you were wondering, being "100% independent" is something our clients value above most things.
Amazing Foodservice Concepts |
In meeting over 35 caterers in 2019, we were wowed by and celebrated the wonderful food and service excellence delivered by the talented UK foodservice operators.
New For 2020 |
We'll keep growing in 2020. We have plenty more "fresh, forward-thinking" perspective to offer clients. Some of the exciting NEW things lined up … lecturing, sponsoring an industry event and helping to develop a new app!
Wishing you a successful 2020!
Tracey (Managing Director, TAF Catering Consultancy Ltd)
If you're in Facilities, Foodservice Procurement or just interested in creating a better cafe, coffee shop, deli, restaurant or hospitality foodservice solutions… Contact us if you want to transform your foodservices TODAY at !