TAF Wins Catering Consultancy of the Year 2022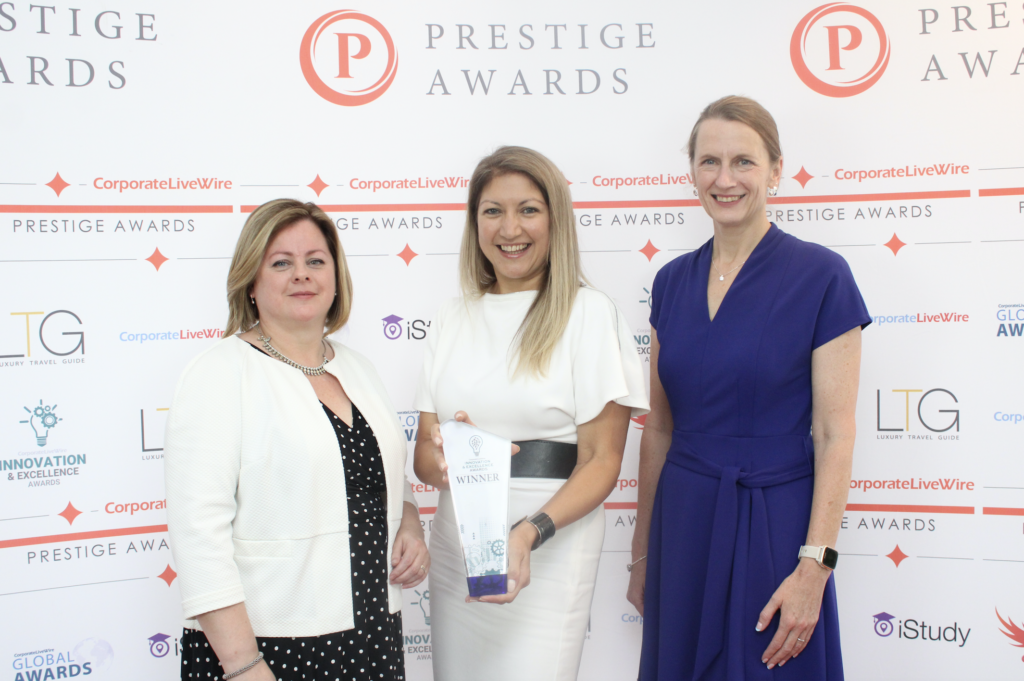 The TAF Catering Consultancy is delighted to announce it's won Catering Consultancy of the Year – UK award, awarded by Corporate Live Wire's Innovation & Excellence Awards 2022.
According to Corporate Live Wire:
During the awards process we invited over 90,000 businesses and corporate professionals, magazine contributors and our subscribers to nominate companies & individuals based on factors such as service, innovation, experience, sustainability and other key criteria.
Additionally our research team put forward firms deserving of recognition. Award winners gain a place in the Innovation & Excellence Awards Guide 2022 distributed to businesses and professionals in the Corporate LiveWire network.
The judges were impressed with your team's personal touch, community feel and passion for what you do.
Innovation & Excellence Awards | CORPORATE LIVEWIRE
According to TAF Catering Consultancy:
TAF is humbled and delighted to receive this wonderful award and thank Corporate LiveWire for the amazing acknowledgment. We've been busier than ever been supporting corporate return-to-work workplace catering strategies with bespoke and best practice solutions by being focused on LISTENING, COLLABORATING and DELIVERING better.
With vast numbers heading back to work for more days a week to reduce household costs, where a damaged hospitality sector, having made significant resource cut-backs, is having to feed them cost effectively for the business; our TAF Collective approach now offers corporates better than ever post pandemic consultancy workplace feeding solutions support.
How? We serve corporates by recruiting the "best" external branding, marketing, culinary, digital and social, food safety and production installation specialists – SME business owners in their own right (with individual proven track records). These amazing specialists help TAF to shape (not just good but) great post-pandemic foodservice experiences. So, it's through the support, dedication, skills, expertise and passion of these specialists in TAF's community, by design, we deliver the freshest, forward-thinking, innovative, app-savvy and sustainability-focused workplace feeding solutions, as well as that all-important personal touch!
Tracey Fairclough | MANAGING DIRECTOR, TAF Catering Consultancy Ltd
Pictured (left to right): Carey Trevill, Owner of Mission Element (and TAF Collaborator driving creative inspiration to deliver commercially), Tracey Fairclough, Owner of TAF Catering Consultancy (collaborating and delivering catering and foodservice solutions to deliver sustainable post pandemic growth), and Helen Groves, Owner of Food Safety Logic (TAF Collaborator providing expert food safety advice keeping customers safe).