1st Time Judge At Industry Awards | "Competition is always a good thing. It forces us to do our best.*"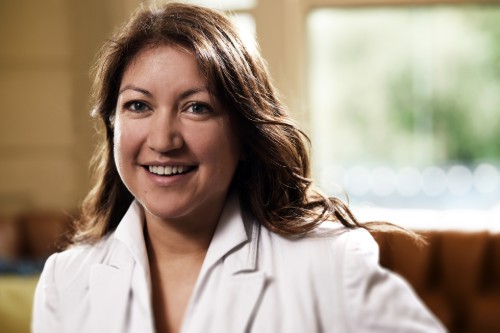 Our catering consultancy is not even a year old and, for the first time, I was invited to be a judge for one of the most illustrious set of awards in our industry last Friday. With this said, it's pretty fair to say I was super excited.
Why is this? I've always valued awards ceremonies as they highlight outstanding individuals, companies and initiatives making significant contributions to an industry – in this case, looking at the exceptional talent drawn from the wonderful world of contract catering, evaluating who does "it" best and then presenting those considered the "best" with an award at a glittering awards gala dinner at a prestigious hotel in the heart of our fabulous city towards the end of the year, in front of peers and competitors.
As one of the newer foodservice judges, looking at several industry shortlists put a big smile on my face. Speaking from experience, being shortlisted for an award is something to shout about but to win – celebrated and surrounded by peers – is usually a great career achievement and a highlight of anyone's career, no matter who you are (being shortlisted and winning can also open a door or two).
Whilst it's true that chasing glory can divert some from doing amazing client-specific work, it's recently occurred to me why awards are so important – and I'd never thought like this about them before being a judge.
10 Key Considerations re. Industry Awards:
Winning Submissions | Submissions explain why you should win, why you're the "best of the best" so it's key to read the question, consider your response and address only what is asked.
Best In Class | Being crowned with an industry award tells the industry you're amongst the best in class, you set the standards and your company is focused on quality and focus.
Client Image | A happy client is much likelier to stay with you, as a supplier, if you help to make them look good in their role by promoting what they do, as best in class, and shouting about results.
Awards Create Case Studies | When you submit for an award, remember that you're also creating a ready-made case study to celebrate your business internally and externally.
Measurable Results | Industry awards recognise work delivering business success for clients, so the facts and figures are important to include (rather than you just saying how great you are).
Clients Buy Clients | Don't rely on prospective clients believing in what you say about yourself. Let them hear what other clients, like them, have to say about you. They'll believe that a lot quicker.
Free Marketing | Don't underestimate how being shortlisted can improve brand awareness and promote your company and yourself, so make sure people know what your business has achieved.
Boosting Staff Morale | Winning awards can boost your company staff morale, as it makes you and your team proud of the achievements – given it's their time to shine and be publicly recognised.
Success Breeds Success | What better reason that to get in touch with your customers and tell them that you have some fantastic news to report.
Don't be discouraged | In completing a submission, you learn how the industry measures success, so if you don't win this time, use the experience for the next time and make a stronger case.
Win or lose, being involved matters. Wishing you the best of luck with your future submissions!
Tracey Fairclough, Managing Director of TAF Catering Consultancy
* Quote by Nancy Pearcey.