COVID-19 | TAF CATERING CONSULTANTS ATTAIN CITY & GUILDS "SAFE RETURN TO WORK" ACCREDITATION
TAF is proud to announce that its consultants have completed and passed the City & Guilds and ILM e-learning module that equips individuals with the essential health and safety knowledge regarding Covid-19.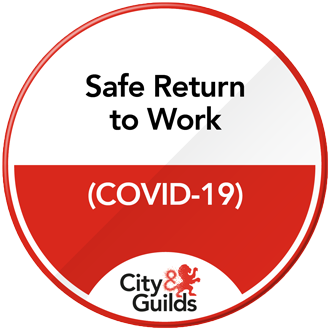 TAF treats seriously the responsibility of its catering consultants:
To provide the best possible advice to corporate clients and those within its network
To support everyone's understanding of Covid-19 and
To help reduce the spread of the virus in the workplace to protect ourselves and others.
In completing the course, we have been accredited as understanding the importance of the following safety practices and methods used to control Covid-19 transmission in the workplace:
Correct hand hygiene
Use of personal protective equipment (PPE)
Safe working practices, to protect yourself and others
Your social responsibility
NB. Copies of our digital credentials to demonstrate our catering consultants have completed the e-learning course and are fully prepared for a safe return to the workplace, can be supplied, upon request.
If you are a corporate client organisation with a workplace staff restaurant that needs to open again soon post COVID-19 and need some fresh, forward-thinking, app-savvy, sustainability-focused assistance, contact us to project manage your catering consultancy needs.
Alternatively, if you would like to complete the on line course, click here: https://www.cityandguilds.com/covid-19/return-to-work
NOTES TO THE ABOVE:-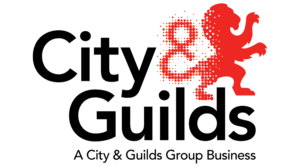 About City & Guilds:
At City & Guilds we believe in the power of skills to build successful careers, businesses, and economies.
Together with ILM, Kineo, The Oxford Group, Digitalme and Gen2 we are able to provide a broad and imaginative range of products and services that help people achieve their potential through work-based learning.
The Group's purpose is the same today as it was 140 years ago – to help people, organisations and economies develop their skills for growth.
As workplaces evolve, so do we. We anticipate the changing needs of people and organisations, embrace technology and new approaches to learning, and work with like-minded partners to develop the skills that industries demand across the world.
That's why for 140 years, all of our products and services have been designed to recognise vital workplace skills, from work relevant qualifications to apprenticeships through to accreditation and assessments.
For further information, please click here: https://www.cityandguilds.com/about-us