COVID-19 | Applying Furlough and Retaining UK Catering & Hospitality Staff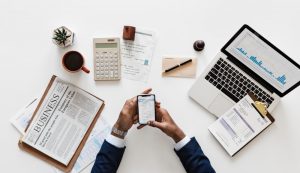 furlough /ˈfəːləʊ/
noun | leave of absence, especially that granted to a member of the services or a missionary (i.e. a civil servant home on furlough).
verb | grant leave of absence to "furloughed workers".
Following the online appeal of a UK foodservice consultancy earlier this week, TAF offer some guidance, having considered how UK frontline organisations are starting to deal with "furlough" to retain their staff.
This article has been written to shed some light and best practice to help contract caterers, and employing organisations, consider the possibilities and reassure that there may actually be light at the end of the tunnel.
5 Furlough Facts:
On 26 March, the UK government advised: Claim for employee's wages via the COVID-19 Job Retention Scheme.
A temporary scheme to support employers whose operations are severely affected by COVID-19.
Claims: monthly wages <£2,500, plus Employer NI contributions & min auto enrolment pension.
The scheme is open to all UK employers who had started PAYE payroll on 28 February 2020.
Employers to use a portal to claim 80% of furloughed employees wages at the end of April 2020.
1 | Contract Catering Staff
Contract caterers could consider temporarily closing their contracts as employee footfalls plummet during the coronavirus lockdown of business and industry. Catering staff could then be furloughed under the government's job retention scheme, so they're eligible to receive 80% of their wages.
Others could then be considered for transfer to other contracts remaining open to help the UK fight the outbreak (such as health and government contracts i.e. NHS) where, and if, possible.
2 | Head Office Staff
Contract caterers could also rethink head office central staff resources and ask them to furlough too. The quicker this is done, the more reassurance and the better the mental well-being of hospitality professionals (who chose to make a living being part of a service industry).
These measures would better equip caterers and client organisations (especially those in Facilities, HR or procurement) for recovery as the country emerges from lockdown. It will also leave caterers in a better position to continue trading, which is a concern of some of the smaller, more boutique caterers.
3 | Contract Hibernation
Caterers could also consider putting some contracts into hibernation and appeal to their labour resources to serve their local communities, especially if they have contracts that remain open during this period of disruption (i.e. Care Homes and Schools).
Whichever way you look at it, it is clearly a difficult time for anyone in hospitality and food services on the frontline.
We understand that Contract Caterers may feel the need to temporarily streamline the number of contracts they run out of necessity. In this way, they could emphasise the need for furloughed workers to be volunteers … for the NHS, a care home or any other essential national support service.
Most people in the hospitality sector are actually used to being "frontline" and working in a service industry, so are probably among some of the best placed people on the planet!
NB. Of course, in an ideal scenario, negotiations should continue directly between caterers and employing organisations, with employing organisations topping up the government scheme, so those in hospitality do not suffer from loss of income.
READ the government instructions on furlough NOW https://www.gov.uk/guidance/claim-for-wage-costs-through-the-coronavirus-job-retention-scheme so you and your catering team can start to prepare your staff for a brighter future TODAY!
TRACEY FAIRCLOUGH | Consultant & Managing Director
If you're in Facilities, Foodservice Procurement or interested in how we would propose to support your organisation with a COVID-19 Mobilisation to enable you to feed customers post COVID-19 … Contact us TODAY at !