Foodservice Business Continuity Plan | Download our FREE Template to help you TODAY!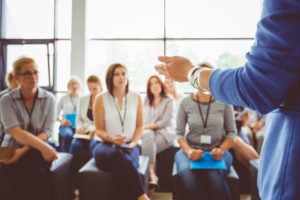 Today we're waking up to the unpredictability of what's being dubbed the "CORONAVIRUS BUDGET". Novice Chancellor Rishi Sunak gives his first budget to a country in crisis post-Brexit and already we suspect there could be serious implications for our Foodservices Sector.
Do you currently manage a catering, hospitality or foodservice facility and worried about the impact of CORONAVIRUS in catering for a depleted onsite population? If you haven't already written a Business Continuity Plan to deal with the unfolding crisis, then ACT NOW, with TAF supporting your first steps. READ…
Top 10 Reasons to Take Action TODAY
Today, the BBC reported that the number of coronavirus cases in the UK is steadily on the rise.
A 6th person who had the virus has died in the UK.
373 UK cases were announced as of 0900 GMT – a rise of 54 from yesterday.
91 cases in London and 51 cases in the South East the next highest infected area.
GPs warn routine surgery appointments may have to stop as coronavirus cases rises.
The British Medical Association said routine monitoring of long-term health conditions might have to stop to enable GPs to "focus on the sickest patients".
Airlines have cut thousands of flights (including to/from Italy after it went into lockdown).
England's Deputy Chief Medical Officer is delaying closing schools and introducing other stringent measures, saying experts were assessing new cases on an hourly basis to achieve a "balanced response".
Dr Jenny Harries said she expected significant increases in the number of cases in the UK beginning in about 10 to 14 days' time, at which point people with flu-like symptoms would be advised to self-isolate.
The vast majority of those diagnosed with coronavirus in Britain were "pretty well" but might "feel a bit rough for a few days", she added.
With this said, this is the time to take action, protect your organisation and create your own unique
Foodservice Business Continuity Plan. 
3 BENEFITS of a Foodservice Business Continuity Plan for YOU (BCP)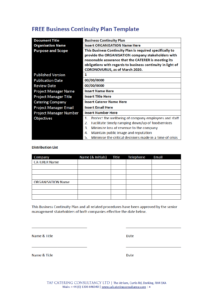 Creating a BCP will make it easier for your organisation to cope in the unfolding crisis. It will minimise the disruption for you and your customers. It also demonstrates to customers and investors that your business is prepared for anything, gaining their confidence and giving you a competitive edge.
A BCP can also reduce or even avoid the risk of losing revenue if you are hit with disruption (i.e. reduced on-site population as a result of the CORONAVIRUS health and safety measures). Returning to business as usual and as quickly as possible minimises disruption.
Organisations that aren't prepared could ultimately: damage their reputation and brand image, put people off associating with them and lead to a loss of customers and revenue.
To help you with your BCP, we've created a FREE template which we invite you to use. This template outlines what should be included in a BCP that has been tailored to your organisation. 100320_TAF_Business_Continuity_Plan_Guidance
TAF Catering Consultancy is thriving in an unsettled UK market in 2020 where clients are looking for a new kind of catering consultant, one that's FRESH, FORWARD-THINKING, INNOVATIVE, APP-SAVVY & SUSTAINABILITY focused.
If YOU want a word version of our BCP, or some help with managing your BCP, food costs or foodservices then EMAIL US:

www.tafcateringconsultancy.com
TAF Catering Consultancy Ltd | The Atrium, Curtis Rd, Dorking RH4 1XA, U.K.