Leadership Skills To Train New Talent in Management Roles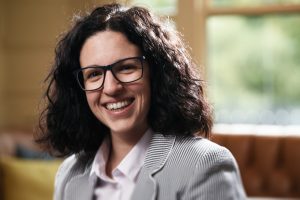 Hospitality UK* reported last year that the hospitality sector employed 3.2 million people and produced £130 billions of economic activity. It represented 10% of UK employment and third largest private sector employer. Hospitality is the largest sub-sector of the tourism industry, employing around three-quarters of its total workforce. Its contribution to the overall UK employment rate is impressive, being one of the seven top employers in every region in the country (11% employment across all regions).
Despite the historical figures, most occupations in hospitality, in 2019, are still perceived as "low-skilled" by the general public, making its appeal and recruitment rates poor compared to other industries.
Our universities offer a range of hospitality management studies, mostly with an international focus. Our course topics include operations management, event production and management, business and revenue management and marketing. There are also work placement opportunities (ranging from a few weeks to a whole year).
Fundamental Work Experience
We believe work experience is fundamental to understanding the dynamics of managing a team and running a business. They generate understanding of the sector's career opportunities and, importantly, could mean students decide if hospitality is their profession choice.
Based on my industry experience and ongoing dialogue with hospitality professionals since, I believe students should be given opportunities to experience several roles within the sector – team member, supervisor through to assistant manager. This will create awareness of how operations really work in a chosen sector (i.e. in hotels, contract catering and/or events).
Hospitality-focussed university education is a great thing but placing graduates in management roles right after school does not allow them to really understand the dynamics of hospitality, especially when it comes to relating to different kinds of people and finding the best way to lead them effectively.
Targeted Learning Opportunities
The hospitality industry has changed greatly in the last few years only, with technology, nutrition, sustainability and agile working being at the forefront of the professional discourse. These elements should, by all means, be included in curricula, with targeted learning opportunities involving the following:
social media management (theory and best practice)
basic knowledge of food development and costing (and not only food safety/health and safety)
environmental awareness (waste production and management)
basic knowledge of restaurant design, kitchen workflows and logistics
Relating to Staff Better
One of the vital components of hospitality is people. As a hospitality professional focussed on HR, I believe employee management theory is such a wide area of study that it's virtually impossible to teach students everything they need to know.
These 3 crucial elements could, however, give "the managers of the future" a better understanding of how to relate to staff:
employee motivation – how to channel people's personality traits into making them more productive
employee management (soft skills) – having difficult conversations with employees on their performance
communication – how to communicate effectively with staff and customers by using different techniques
Better Future Leaders
With a better understanding of people, from additional skills nurtured through higher education institutions, our industry's future leaders and future talent would have better…
COMMERCIALLY AWARE LEADERSHIP – knowledgeable of their chosen sector, developed over a number of years from practical hands-on industry work experience across a broader range of areas,
COMMUNICATION SKILLS – experienced in how to relate effectively to different audiences and
MOTIVATIONAL ABILITY – leadership to direct employees' energies into pursuing the common goals of their business.
Alex Mingoni, Consultant, TAF Catering Consultancy Ltd
* Source: https://www.ukhospitality.org.uk (September 2018)