Sense & Sustainability at IFE 2019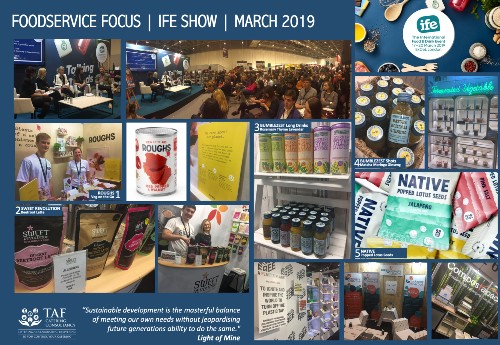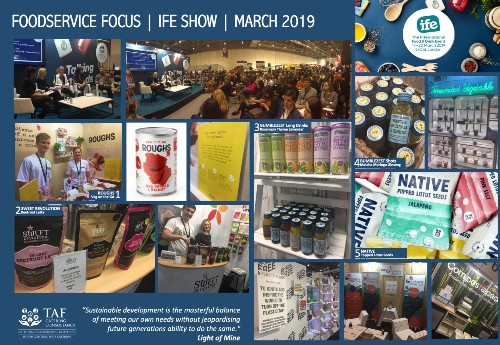 Made it to #IFE2019 Well done Lori Hoinkes & Co!
Yesterday I was blown away with how foodservices have changed in the last 10 years. ALL exciting new products on show and all produced more responsibly than ever, to give us all hope for our planet.
My Top 5 Tastebud Ticklers were:
ROUGHS (I met Dr Heather Daniell… my "Heston Blumenthal" of dried crisps),
SWEET REVOLUTION' Beetroot Latte,
BUMBLEZEST LONG DRINKS,
BUMBLEZEST SHOTS,
Also new sustainability-leading companies that also impressed were Ian Bates's #PlasticPlanet and Paul Trowbridge's exciting #Compostapack (UK first stockists of a fantastic NEW compostable machine that tackles food waste on -site). Wishing each and every one of these innovators a lot of luck – especially in the B&I Contract Catering sector!