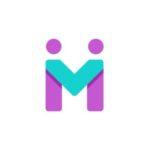 The next few weeks will be crucial for staff restaurants and their supply chains, as businesses that prop up UK economy ramp up to pre COVID-19 to support the health and wellbeing of workforces going back to work. After three months "lost in time", it's most critical for staff restaurants feeding the UK economy to maximise the provision of safe and immune-boosting menus as soon as possible.
With businesses re-opening offices, even if to those on foot or within (non-public transport) commutable distances, post COVID-19 staff restaurants must adapt foodservice premises and procedures to keep catering staff and their workforces safe.
TAF today announces FREE professional advice on social distancing and safe operation to foodservice operators managing staff restaurants, through My Compliance People.